Our clinic is a modern, new and fresh experience.

We have the latest, state of the art equipment for both diagnosis and therapy, ensuring that the absolute best care and treatment can be given.

We have the most up-to-date diagnostic machines such as OCT, Fundus Photography, Fluorescein Angiography, Humphrey Visual Field Analyser, Tonometer, Pachymeter ( these are used for retina, macula and glaucoma conditions); Optical Biometers, Autorefractor, Focimeter (used for cataract conditions).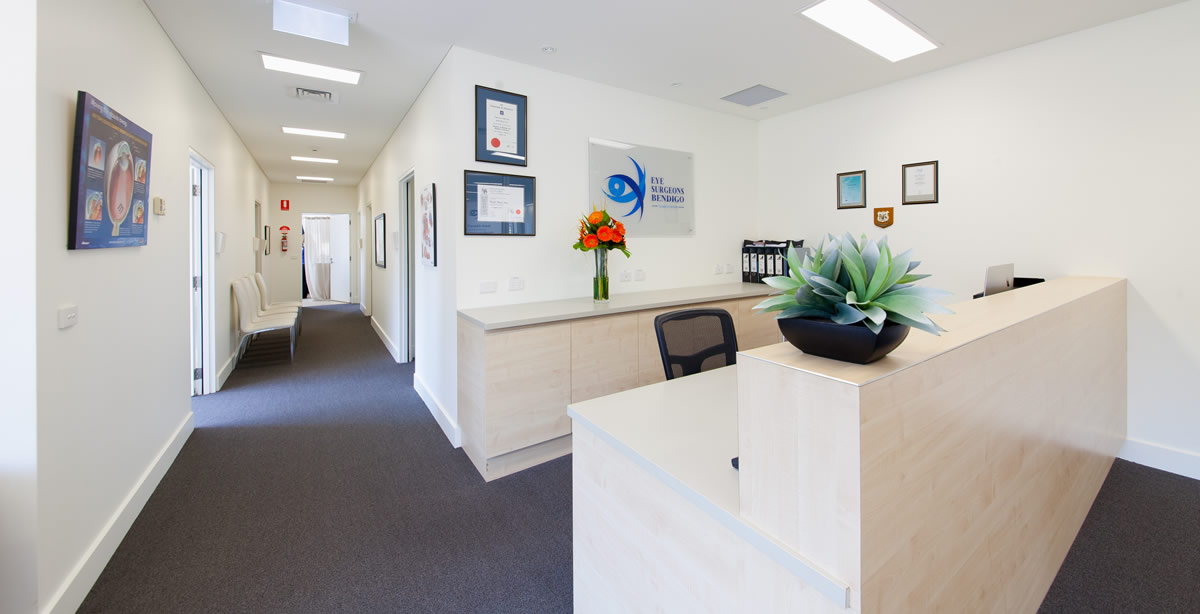 There are four types of the newest lasers. These are used to treat Glaucoma (SLT, PI), Retina & Macula, Cataract Aftercare (YAG) and Floaters (vitreolysis).

On site is a mini operating theatre where minor procedures on eyelids, biopsies of suspicious lesions and injections into the eye (macular degeneration etc) can be performed.

The clinic is fully networked with the latest electronic medical record software ensuring all patient information is secure, accessible and communicable. We liaise with your referrer, local doctor and any other specialist involved with your health care in a timely and thorough manner.

Ample and easy parking is available on site.